Chiropractor Simi Valley CA
Welcome to InLine Chiropractic!  We are dedicated to serving the city of Simi Valley and surrounding areas in providing quality and affordable chiropractic care.
Dr. Phillip Lavine has been practicing as a chiropractor in Simi Valley for over ten years.  It was an easy decision to practice in here.  It's such a wonderful, family oriented community.  It continues to be a pleasure to serve the people here.
For me, Simi Valley is the perfect place to practice.  It's big enough that there is always plenty of professional opportunities, while it still has a quaint, small town feel.
Welcome to InLine Chiropractic
We are located at 1716 Erringer Rd., Ste. 100.  We are at the southeast corner of Erringer Rd. and Heywood St., directly behind the Circle K.
If you are seen at our clinic, you can expect a clear and concise diagnosis and treatment plan.  The treatment plan will be based on evidence, and your specific outcomes.  We are not a "one size fits all" type of an office.  Our approach to care often includes home exercises, and/or tools that the patient can use to help themselves.
The majority of our chiropractic patients from Simi Valley visit our office for relief of back pain and/or neck pain.  In many instances, our patients have been injured in automobile accidents and have whiplash type injuries. Our conservative approach has successfully helped hundreds of patients get relief.  We have also helped patients recover from headaches, shoulder and elbow pain, hip, knee, and ankle pain.
If you have any questions or concerns prior to scheduling an appointment, we are always happy to speak with you first and help put you at ease.  Once in a while, potential patients are concerned that once they begin chiropractic care, they will need it forever.  We take our time to insure our patients that our goal is to get them out of pain and back to health as soon as possible.  While there are some benefits to long term, maintenance care, it will always be up to our patients to decide for themselves without any pressure whatsoever.
If you're ready to come and visit us, the best way to make an appointment is to call.  You may also submit an appointment request on this website.  We are looking forward to meeting and serving you!
Monday
8:30am - 12:00pm
2:30pm - 6:30pm
Tuesday
8:30am - 12:00pm
2:30pm - 6:30pm
Wednesday
8:30am - 12:00pm
2:30pm - 6:30pm
Thursday
8:30am - 12:00pm
2:30pm - 6:30pm
Friday
Closed
Saturday
Closed
Sunday
Closed

HOW TO FIND A CHIROPRACTOR IN Simi Valley
This guide will help you find the best chiropractic clinic in Simi Valley for you. When most people in Simi Valley decide they need a chiropractor, they end up doing a search and just picking someone at the top.
Being at the top of Google for the chiropractic search does not necessarily mean they are the best chiropractor for you. Follow the steps below to make sure you are picking the right chiropractor for you.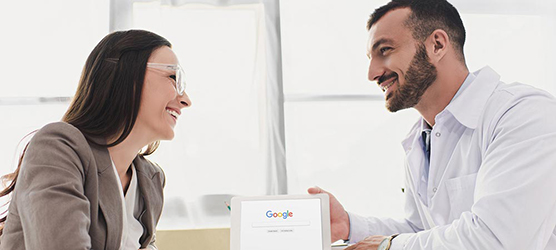 Time Needed: 5 minutes
Total Cost: USD 0.00
4 EASY STEPS TO FINDING A CHIROPRACTOR IN Simi Valley
Step 1: Open up a Google search
You will want to type one of the following in the search bar:
Chiropractor Simi Valley
Chiropractor 93065
Chiropractor near me
Best chiropractor in Simi Valley

Step 2: Review Their Website
The best chiropractors in Simi Valley put as much care into their website as they do into the rest of their office. By reviewing their website you will get a good feel for the doctor and if they are right for you.

Step 3: Check Out Their Reviews
Check out the Google Business Page of a chiropractic clinic you are thinking about visiting. It is easy for someone to say they are great, it's a different story to get other people to say great things about you.

Step 4: Give The Office A Call
Now that you have a basic understanding of what the office is about. Give them a call to make sure they fit the message that their website and GMB have been sending. You will know in a few minutes whether the office is the right one for you.